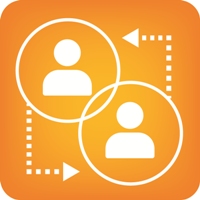 Settlement e-Volunteers provide information, orientation, and supportive counseling to help newcomers settle and integrate into the community independently. The program facilitates information sharing in various areas of essential services and settlement related needs to increase newcomers' access to educational, recreational, economic and cultural opportunities. It gives newcomers insight into the community they are joining.
Newcomers will:
1. discuss what they want to learn about Manitoba
2. set goals for their sessions and work towards them
3. discuss and agree on session schedule
4. actively participate in the sessions
5. complete their Learning Journal after each session
Settlement e-Volunteers will:
1. prepare materials for each session according to their client's needs
2. share their knowledge of life in Canada
3. answer newcomer's questions about various services available in Manitoba
4. share links to useful resources and/or tools
5. make the online sessions productive and fun!
You can find a complete Settlement e-Volunteer Job Description here, or for more details contact:
Pam Elalfy
e-Volunteer Coordinator
Benefits of Volunteering:
Welcome a newcomer to Manitoba
Meet a diverse range of people
Share your knowledge of Canadian culture
Develop your communication skills and abilities
Gain new experience
Boost your career options
Volunteer online from the comfort of your own home on your own schedule