Please meet our constantly growing team of volunteer e-Tutors! They dedicate their time and energy to make a difference in the world. They work really hard to support and guide our learners. Some of our e-Tutors have kindly agreed to share their stories with you:
Mark Houldsworth
In 2012, I retired from a 32-year career in policing.  Most of my policing career focused on community policing and more specifically in schools.   Presently, I live in a small village outside of Ottawa, Ontario with my wife and several dogs.  We have a grown daughter and son that are pursuing their careers.   I have a special affinity for Winnipeg and Manitoba.  My father is from Winnipeg, and I spent many summers with my grandparents at their home on Lake Winnipeg.  During the 1980's, I completed a Bachelor of Arts Degree (with a concentration in Geography and English).   This was a time when home computers did not exist, and research had to be done in libraries.  The times sure have changed as I now Skype with My English Online e-students who live in  Manitoba and around the world. Upon retiring, I enrolled in the Algonquin College Graduate Certificate Program-Teaching English as a Second Language/Foreign Language (TESL/FL) which was completed in 2017.
During my TESL/FL training, I volunteered and continue to volunteer with Language Instruction for New Comers (LINC) classes and with My English Online putting teaching theory into practice.   Both are personally rewarding experiences.  The students inspire me with their dedication and perseverance.  And I learn so much from their points of view and life experiences.One of my favourite sayings for myself and my students is "strive for progress not perfection".
---
Yvonne Marshall
My name is Yvonne Marshall and I graduated at Algonquin College from the Graduate Certificate Program-Teaching English as a Second Language/Foreign Language (TESL/FL) in 2014, following a career in finance with the Federal Public Service. I have always enjoyed learning about different languages and cultures and I was particularly motivated to helping immigrants with their language learning after watching my parents, who were new Canadians, learn the local culture and language and knowing many people who were newcomers to Canada as a result of growing up in a diverse community.  My love of foreign travel and the professional requirement to perfect my French-speaking skills have also provided me with some insight into the challenges that learners face. It continues to be a very rewarding experience assisting new Manitobans online with their English language skills.  I feel as if I also learn and develop a wider perspective as a result of my interactions with them.  Volunteering with English Online has added a valuable dimension to my experience as an English teacher.
---
Amrita Gill
Amrita Gill has been part of ESL teaching field for the last 6 years- having taught mostly in Alberta and abroad in South Korea (as part of a university exchange program). Currently she is a TESL certified ESL Adult Literacy Instructor and Language Vocational Counsellor Assessor in Edmonton. She is a Board Director with ECALA where she spends her time  supporting individuals access non-credit educational opportunities throughout Edmonton.She has supported learners from initial assessment to a student's first day in the classroom and has strong understanding of the existing challenges and barriers learners encounter throughout their educational journey. Recently she has mentored several practicum students – welcoming them to the world of literacy! She admires the commitment and determination her online students have shown in improving their English language skills. Her favourite part about working in the ESL online world is discovering the unique web-based tools to introduce and use with her learners.
She considers herself a "gym rat"and especially enjoys weight lifting and yoga for the mental and physical challenges. On cold winter days you will find her baking a new treat in the kitchen and sample new teas or mixing up a new concoction of natural beauty products. She will be starting her Masters in Education (Teaching English as an Additional Language) this summer (2018) at University of Calgary. Also, this summer she will be calling Winnipeg her new home!
---
Mary C. Kutarna
I am a veteran HR professional and new ESL teacher who is passionate about helping new Canadians as a mentor, teacher and friend.  As a first generation Canadian I understand the challenges and opportunities that my parents and grandparents faced when they arrived in Saskatchewan and Manitoba from Poland many decades ago. To a much lesser degree I experienced some of the same challenges of relocating from Saskatchewan to Ontario and having to establish new networks, seek employment and gain the same credibility that took me 10 years to earn in my established career in Saskatchewan.  Toronto is now my home where I work and enjoy leisure time with my husband and 5 children.  I am currently a member of the HR Professional Association in York Region, Ontario volunteering my time as a mentor of other HR professionals and assisting with the York Region Mentor Program as the Communications Lead.    I also participate in the Toronto Regional Immigrants Employment Council (TRIEC) Profession to Profession Mentoring program.
I am enjoying my 3rd year as a volunteer eTutor with English Online and have enjoyed each and every opportunity with learners from Egypt, Israel, Korea and Russia.  One of the great benefits of volunteering is meeting new people who we may associate with for 10 hours or for years.  One of my most rewarding experiences with English Online was participating in the inaugural eMentor program in February 2014 and having the wonderful opportunity of meeting my mentee and her husband in person at the Toronto airport as they made their journey from St. Petersburg to their new home in Winnipeg.  We mutually enjoyed our experiences in the eMentor and eTutor programs and to this day stay in touch via email and Skype.  I'm proud to say that my first mentee and second ESL learner with English Online is a successful HR professional in Winnipeg.  Thank you English Online for giving us the opportunity to connect and learn from one another!
---
Ali McGillivray
Being an e-tutor is a wonderful experience and I am always very excited when I receive the name of a new student. I learn so much from them. Their courage in starting over in a new country, their dedication to learning and their achievements are an inspiration. I have met so many amazing people during the two years I have been with English on Line. I worked as a teacher librarian and a Social Studies and History teacher for 34 years. I loved the energy of high school students. Last June, however, I decided that a career change was necessary. I had received my TESOL and had started to become more involved in teaching ESL. I now teach English to adults in a college on a part time basis as well as doing private tutoring. I have worked in Seoul with Korean students on their winter school holiday and taught at a summer camp in Vancouver for international students. I love volunteering. I have coached field hockey, read textbooks for visually impaired university students and each summer I spend lovely hours in downtown Vancouver helping tourists get the most out of the city. English on Line is a wonderful organization to be involved with as it provides its tutors with a wealth of professional development opportunities.
Hope to see some of you via Skype!
---
Samir Hammad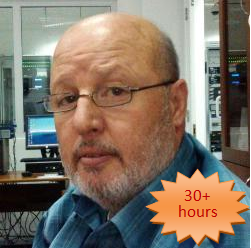 I came to Winnipeg 4 years ago. I am an electronics and telecommunications engineer. 30 years of experience in my field in Dubai, United Arab Emirates. The last job was Network operations engineer – SamaCom Teleport Dubai. I worked in the TV and FM broadcast, MW, DVB-T and DVB-H tests. Over than 10 years Technical editor in a satellite and electronics magazine. I am volunteering in different places, but English Online is the most favourite to me since I feel the direct effect on my e-learner. 3 of my e-learners arrived to Winnipeg this summer.
---
Mary Moore
I am a proud Winnipegger who believes deeply in connection and community. I am passionate about travel, food, and enjoy an active lifestyle infused with continuous learning.
With over 10 years in the not-for-profit sector, I have been involved in community engagement in a variety of roles, including Recreation Programming, English Teaching, Volunteer Coordination, and Facilitation. As the partner of a new Canadian, I have seen the transitions that newcomers experience and witnessed how overwhelming it can be. This experience has inspired me to help other newcomers navigate Canadian systems and, partnering with English Online, has given me me the privilege to learn more about the diverse backgrounds of our new community members.
My favourite thing about volunteering with English Online is that it has afforded me the opportunity to exchange knowledge through front-line work with individuals. I look forward to continuing my growth with an organization focused on providing flexible and accessible services to help newcomers reach their full potential.
---
Farnaz Saghafi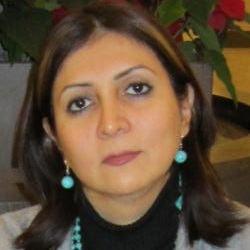 Farnaz is a TESL Ontario certified teacher with an extensive experience in teaching English as a second language to children and adults. She holds a Bachelor's in English translation and the CERTESL certificate from the University of Saskatchewan in Canada. She is a translator for TED organization based in New York. Currently she works with children in two childcare centres. She lives a busy life!
Teaching students both in the classroom and online has been very rewarding for her. Her philosophy of learning is that learning is a shared experience. She learns as much from her students as they learn from her. You can know more about her on LinkedIn and also at VisualCV.
---
Jill Hart
Jill Hart has been teaching ESL for 10 years, working with adult immigrants for the University of Manitoba in their Newcomers Program. She currently teaches a CLB 6/7 class 3 evenings a week, with one of them being an online class that the students do at home. Jill has been with English Online since the Spring of 2016. She has also worked for MITT, the Extended English Skills Centre and the University of Winnipeg. After graduating with her CTESL from the U of M, Jill went to Spain for 8 months to assist Spanish born English teachers in an elementary school in Andalucia on the Mediterranean coast.
Her resulting love of Spanish led her to get a Bachelor of Arts with a major in Spanish in the Spring of 2015, and she still loves taking Spanish courses at the U of M to this day. She also enjoys being a Cat Cuddler at the Humane Society, and being a Home Service Representative for Victoria Lifeline. This involves client education, training and installation of fall detection systems for the elderly. Jill also has a Bachelor of Commerce Degree from the U of M, her MBA from McMaster University, and a Graphic Design certificate from Red River College.
---
Zareen Razzaq

After being at home for twenty years as a full time mom to four children, I thought it was time to start on a new career. I looked into the TESL program and that caught my interest. In October 2014, I decided to take up this program online and finished it by June 2015 with certification from TESL Canada. But then I had to complete a 50 hour practicum to get my certification by TESL Ontario. So I did that with the York Catholic District School Board and finally got the TESL Ontario certification in November 2015.
My goal was always to teach ESL online and I hope one day that would lead me into the LINC Home Study program. So currently, I volunteer with English online and English online has provided me with that perfect opportunity to further develop my skills! I am always eager to meet new students and help them meet their learning goals and objectives. These students work very hard to improve their English and are always thankful for your time. And that is very rewarding–when you see someone wants to learn and you are helping them achieve their goals.
I also teach other students from all over the world via Skype and find every experience to be very rewarding!  I love my work! I love learning new things from my learners and teaching them their new language in a way they can enjoy and practice in their daily lives! My motto is to "share and learn" as I feel best learning happens when teachers and students can be open and receptive to each other and can share their knowledge and experiences with each other.
---
Hope Burridge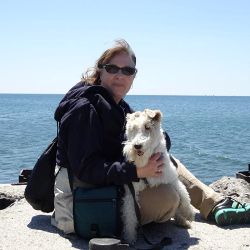 Hi, my name is Hope. I'm very pleased to be a 'new recruit' with English Online as an e-Tutor. It is a great organization that facilitates on-line EAL English for new comers to Canada and has resources for settlement services and various community groups! I am the owner of TBR International based in Toronto, Ontario. The company provides consulting services for international trade and development. Areas of specialization are marketing and supply chain management with a focus on education. Academically, I have my Bachelor of Education-Adult Education, Certified TESOL Ontario-English as a Second Language-Instructor and Certificate of Purchasing from the Purchasing Management Association of Canada. The Ontario Ministry of Training, Colleges and Universities has approved me as a third party Distance Learning Assessor; my company TBR International offers education and invigilator services for institutions and industry. Volunteer experiences include: Frontier College(Families Learning together)- ESL Tutor, EnglishOnLine – e-Tutor, TESOL Ontario 2013 Conference – Registration, Pacific Asia Travel Association(Canada)- Board(Membership and Environment) and Transport 2000(conference coordinator). In addition, I manage the 'O Canada Homestay' with dog companion Rufus Reid Esq. for international guests. The past three years, we have received over sixty students from twelve nations. Our motto is "Live the language – where ever it takes you." Homestay guests enhance language development with activities such as: cycling, hiking, reading, movies, cooking, arts and culture events in the city! So…with English Online, let's get started! Chart your map and I'll help you navigate English to fulfill your dreams and goals of settlement in Canada.
See you on-line!
---
Pakinam Elalfy
I am an ESL instructor with 11 years of teaching and tutoring experience to ESL adult and young learners. My role as an ESL/EFL teacher has provided me with challenges, excitement, personal reward and a chance to encourage as well as support students to achieve their goals. I am honoured to have worked and volunteered at well-reputable institutions in Canada and overseas particularly in Egypt.  During the past few years I worked as a freelancer tutor in Mississauga, Ontario as well as getting exposed to different Adult language schools and LINC centre contexts. Few of my qualifications include holding TESL Ontario and Canada certification, Bachelor of Adult Education degree from Brock University, and currently an enrolled graduate student in Master of Education program at University of New Brunswick University. I have the passion, dedication, and love for the people I teach, and I consider teaching not only as a job for living but also living for the job. I consider myself to be quite lucky and privileged to be an e-tutor at English Online, and to have joined their e-tutoring team last April 2016. It has been a very rewarding teaching/ learning experience for me to be part of a newcomer's life, and to be able to offer help that changes a learner's life for the better. I sincerely hope to continue being a part of English Online for years to come.
---
Fiona Smith
Proudly Canadian, Fiona L. Smith is currently a full-time Masters of Education (Distance Education) graduate student at Athabasca University.  She has over 20 years ESL/EAL teaching & tutoring experience, has taught adults, K-12 and been a term instructor at the University of Manitoba. She currently lives in Winnipeg with her husband, 2 daughters (1in university; 1 in high school) and 2 dogs. Fiona co-founded the non-profit organization, Mastocytosis Society of Canada, and enjoys volunteering with LINC/English Online as an e-Tutor (EAL) and e-Settlement Counselor. She is a professional artist, writer, and editor. In July 2015, she published the co-authored, peer-reviewed piece, CANADA – INCLUSIVE DISTANCE EDUCATION: Experiences of Four Canadian Women. http://www.wojde.org/FileUpload/bs295854/File/02_43.pdf Fiona is passionate about distance education, ESL/EAL, life-long learning and disability studies. She also enjoys yoga, belly dancing, cooking and learning the drums.
---
Maha Sharrab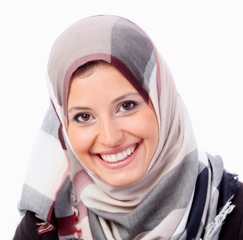 My name is Maha Sharrab. I have completed my TESL Certification about a year ago, and ever since then I have been volunteering around my community as much as I can. I know that volunteering is a way to gain more experience, meet new people, and get my foot in the door. With a competitive market in the teaching industry, I was starting to loose hope about getting a job in the near future. Before I knew it, a co-ordinator at one of the places I have volunteered replied to my emails and offered me a position to be a part-time LINC Instructor. I owe it all to volunteering. Without volunteering, they wouldn't have seen my work, and my resume would have been piled up with hundreds of other competing resumes. So my message to all new teachers out there is to never give up; one day your work will pay off 🙂 Most recently, I have been offered to be an e-Tutor with English Online. I was so excited because I wanted to increase my chances of job opportunities by having online teaching experience. English Online has given me the opportunity to be a part of their team. I am getting the training needed by regularly being part of their professional development webinars where I have gained new knowledge about online teaching using web 2.0 tools. I am very glad to be volunteering with English Online and I look forward to continue this exciting new journey.
---
Fran Read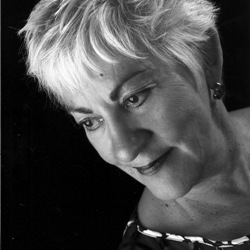 I am a new Graduate from the Canadian College of Educators in Mississauga, On., with 5 (A's) and 1(B). I also earned a certificate in Teaching Citizenship Topics.
I am married with an extended family, including 4 grandchildren.
My experience in teaching ESL includes 30 hours of practicum in observation and 20 hours of teaching, both at the College of Educators and at a private language school in Mississauga. I also taught English for a short time on a one on one basis while living in Nova Scotia.
I also volunteered with Habitat for Humanity helping to build homes for the under privileged both in Canada and the United States. Other volunteer positions include giving blood, helping in a soup kitchens and food banks.
I consider myself to be a kind and gentle person with the ability to put people at ease and I am most interested in teaching English as a second language.
---
Nadzeya Rahavaya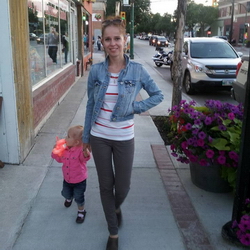 I am a professional linguist, experienced in teaching both children and adults and interpreting. English, Russian and Belarusian are my buddies. German is my close friend. Hebrew is a more colloquial acquaintance of mine. And currently I am getting familiar with French. And I love it! I am willing to share my experience in learning English and passion for wanting to be touched by its dazzling beauty.
And always remember that "To have another language is to possess a second soul".
---
Paula Segal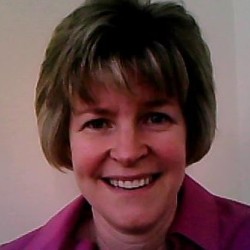 I currently work for two private language schools in Montreal doing corporate contracts. I have taught multilevel students both privately and in small groups. I also invigilate exams for the schools. I am a new volunteer to English Online and am looking forward to meeting and working with my learners! I also volunteer as an active listener for a crisis line. A few minutes of my time makes a huge difference in the lives of others. In my spare time I enjoy spending time with my family as well as reading, cycling, skiing and doing hot yoga.
---
Clarissa Armas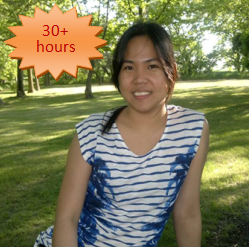 Teaching is not only on the goal of delivering the lesson strictly on structure and as scheduled, it is also building positive learning atmosphere with the learners. By understanding varied backgrounds and life experiences of adult learners, comes new and exciting knowledge. English Online Inc. serves an avenue for continuous learning by the firm conducting regular trainings, webinars or online conferences – all essential for professional growth on the field. Definitely—Fantastic! In addition, it feels great to help guide and support immigrant learners in the acquisition or practice of English and at the same time get to learn back from them not only intellectually but also socially.
The organization is in support of "self-directed learning" and as a believer of this principle; I am even more satisfied knowing I am part of the group I can identify myself with. This program is a wonderful journey for me and to everyone who is affiliated to it.
---
Rachel Roh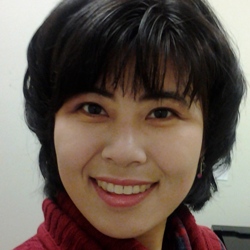 I am a long life learner (over 15 something years of University educations and I am expecting more in the future), and I do love teaching – anything that I can teach; Music (mainly piano), English, Korean and more. I am a musician, who loves performing. Probably, music is my first passion and first love. This year, I am so looking forward to singing at musical theatre & choir, and more piano performances. 🙂 Volunteering Experience: It is my second year of volunteering with English Online. It is really neat to meet with new learners and get to know them. Even though I am a tutor, I am learning a lot more from my learners about their cultures and experiences. I always enjoy listening their stories. When I see them to improve their skills every week and enjoy the session with me, I find the joy of this volunteering.
---
Veerinder Pal Kaur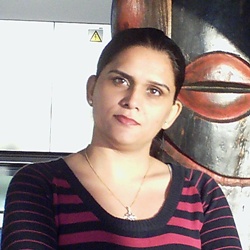 My name is Veerinder. I am in Teaching profession from last 9 years so for me it is not only a profession it is my passion .I came To Canada In 2012 and It is little bit difficult to get into teaching . I was very sad about it then Suddenly I small shine of hope comes to me As English online teaching Volunteer opportunity. I started volunteering as a E tutor It is really amazing I taught students from Winnipeg, Russia and now I am teaching a student from Winnipeg again. It was not just teaching we come across so many new thing from different culture students. I love this opportunity and I would love to enhance my knowledge as well as to share my knowledge with students.
---
Nancy McLennan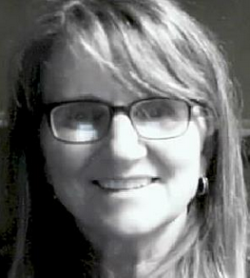 I am a professional volunteer. I give my professional abilities for my community. In sport, I am an international curling official. In art, I am a curator of adjudicated art shows. In technology, I build websites for friends.  In music, I am a stage manager for folk festivals. In horticulture, I tend flowerbeds in an historic arboretum. In education I am an e-Tutor of English for new arrivals to my homeland, beautiful Manitoba. To make a living, I am a health educator, a creative writer, a technologist, a musician, a horticultural worker and an online EAL instructor. So, you can see, my work and volunteer time dovetail nicely.