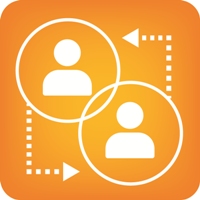 Volunteers from a range of professions are matched with internationally trained immigrant professionals from equivalent or related professions to assist in their search for suitable employment. This program helps newcomers establish meaningful social connections and grow their social and professional networks, develop the skills, knowledge and confidence to overcome the difficulties that may prevent them from finding a suitable job.
First e-Mentor match – Mary and Mila – read their story on myenglishonline.ca.
Time: 1 or 2 hours a week
Total time with an e-Mentor: 10 hours
How long: 5-10 weeks
Place: Skype/phone/email
Newcomers will:
discuss what they want to learn about
set goals for their sessions and work towards them
discuss and agree on session schedule
come to a first session with a prepared resume
actively participate in the sessions
complete their Learning Journal after each session
receive a certificate of the program completion
Volunteer e-Mentors will:
prepare materials for each session according to their mentee's needs
share their knowledge of Canadian workplace culture
answer mentees' questions about their field in Manitoba
share links to useful resources and/or tools
give recommendations on further steps
make the online sessions productive and fun!
You can find a full Career e-Mentors Job Description here, or for more details contact:
Pam Elalfy
e-Volunteer Coordinator
Benefits of Volunteering:
Welcome a newcomer to Manitoba
Meet a diverse range of people
Share your knowledge of Canadian culture
Develop your communication skills and abilities
Gain new experience
Boost your career options
Volunteer online from the comfort of your own home on your own schedule