New Conference Pages are up
Emailing with Potential Keynotes 
Recent NOCAC Meeting
Community Building
After several stages of design, and a week or so of back-and-forths with Rob, the conference Registration and Call for Presentation pages are up. It is nice timing, coinciding with the beck-to-school period for many people. We opened both pages with little hype – the way I see it is that we'll try to create a groundswell leading up to both the closing of the call for presentations and leading up to the conference itself.
I've been contacting potential keynote or featured speakers over the past few weeks. It's disappointing when people don't
bother to respond, but maybe the time of year is a factor again here. We were able to confirm Dr. Lionel Larcoche, who is an amazing speaker. Emailing with him has been a nice experience as well – he is very thorough and thoughtful, and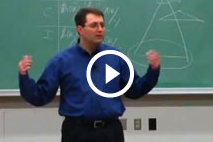 seems to pay attention to details, which is something I have high respect for. Such things probably have a lot to do with time management and organizational skills, and I would guess contribute to success.
Our latest NOCAC meeting was meant to focus on generating ideas for the proposal vetting process. This process will depend on several things, including the number of proposals we receive. I have a feeling it will be quite a few. At the meeting, we also introduced the idea of sponsors for the conference, although the idea is to have a limited involvement from sponsors. It's an idea we are exploring, which hopefully involves prizes and giveaways, along with a bit more exposure for the conference.
Recently, conference communications and inquiries have been growing, as has my own level of interest and enjoyment. I love communicating and hearing from all sorts of people from across Canada, I'm starting to better realize the diversity of  the ESL industry in this country. There are so many different communities with individual needs and characteristics.  It feels satisfying to be a part of an attempt to unite and represent the spectrum of needs and characteristics into one arching community that can serve  community. There are a lot of intersections among the diverse community that can build off each other. Finding these intersections, through conversations with people, is fast becoming my favortie part of this process.