Hello and Welcome to the Summer Course 2013!
The course is officially LIVE – you can start working on your activities!
How to get started:
1. Contact us to make sure that you are registered for the course. Mind you, you can start and register at any point of time during the summer.
2. Each Monday visit our Weekly Blog here on this page for updates and highlights.
3. Go to our Wiki, where you can find this course learning materials. Read the 1. Summer 2013 Home Page to have a good overview of the course.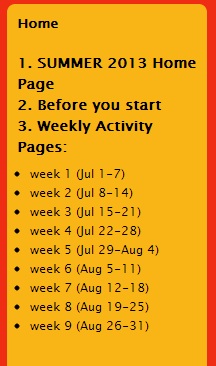 4. Next go to '2. Before you start'. Complete the activity described on that page. Submit your answer as per instructions on the page.
5. All done? Now you are ready to Start Week 1. Click week 1 (Jul 1-7) and browse through the activities thinking about which ones appeal to you the most. You can do just a few activities, or you can do them all. It's up to you!
6. Questions? Contact an e-Facilitator – Iwona, Arra, Blaine or Stephanie (away in July)
Finally, see the diagram below to get a good idea of the elements of the course. Click on the image to enlarge it.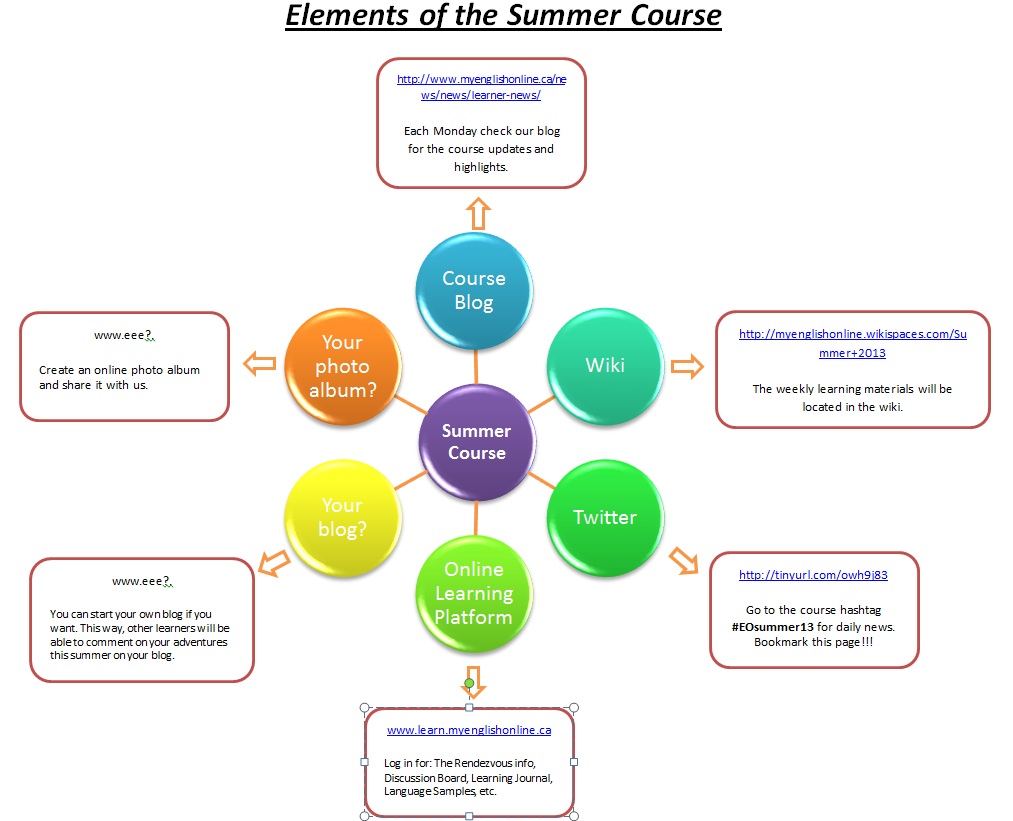 We are looking forward to facilitating your course this summer!
EO Learner Services Team